Service Update

Due to the delayed snowfall, snow shovelers are starting at 8am clearing FULL service AND ONE inch customers. Equipment clearing ONE inch customers 8am start.
Are you looking for our Greenhouse, Garden Centre and Gift Shop? Visit our Livingstone Outdoor Website!
Explore Our Services
---
We are a full service landscape design, construction, and maintenance company offering a wide range of services. Our expertise covers hardscape and softscape design, fence and deck installation, and outdoor structure creation.
---
Maintenance for lawns, gardens, and landscapes.
The Importance of Making a Plan
Don't underestimate the importance of planning with a trained professional. We specialize in all types of landscaping, big or small – from design to implementation. We can see you through from concept development to project completion. Discover how we can make your outdoor dreams come to life.
What our customers are saying…
---
---
Knowledgeable & helpful
Bill Sutherland
2023-07-19
LivingStone Landscaping were very prompt, efficient, and easy to deal with. I must give a shout out to Olivia & her female coworker who did all my work. They were professional & cordial.
We needed to add some hardware but could not match what we already had. Livingstone design and delivery was fantastic. Drainage was an issue as was a tripping hazzard. Last obstacle to overcome was timing which needed to be done as early in spring as possible. Looks amazing, professional installation, and on time.
I've used Livingstone for both my business and home. Exceptional service in all seasons and very eager to do a premium job. If there's ever a problem, it is corrected quick and easy. Highly recommend for all your landscaping needs!
Rana Wilkinson
2023-01-13
I contacted Livingstone to clear snow off my moms back deck at her condo over the holidays. They were there in a day, with a job well done and at a reasonable rate. I've also had them create my front flower pot in the spring and it was stunning. Their greenhouse and gift shop are amazing! I highly recommend Livingstone Landscaping!
We always hire Livingstone to clean snow away from our driveway and walkway. They ensure that our vehicles parked in driveway are able to get out of the driveway regardless of any heavy snowfall. They do this with a front end loader very early in the morning and return later to clean up the remainder of the driveway/walkway. I would not feel comfortable using any other company for our winter snow removal needs.
Leave us a Google review, we'd love to hear from you!
Need some inspiration?
---
---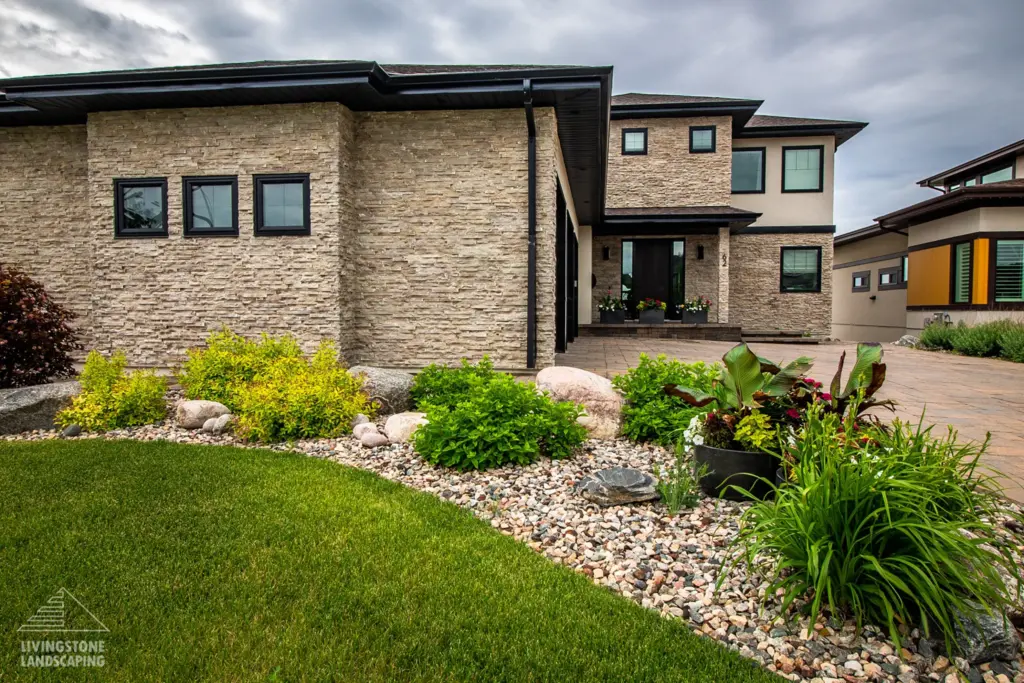 ---