RESIDENTIAL | COMMERCIAL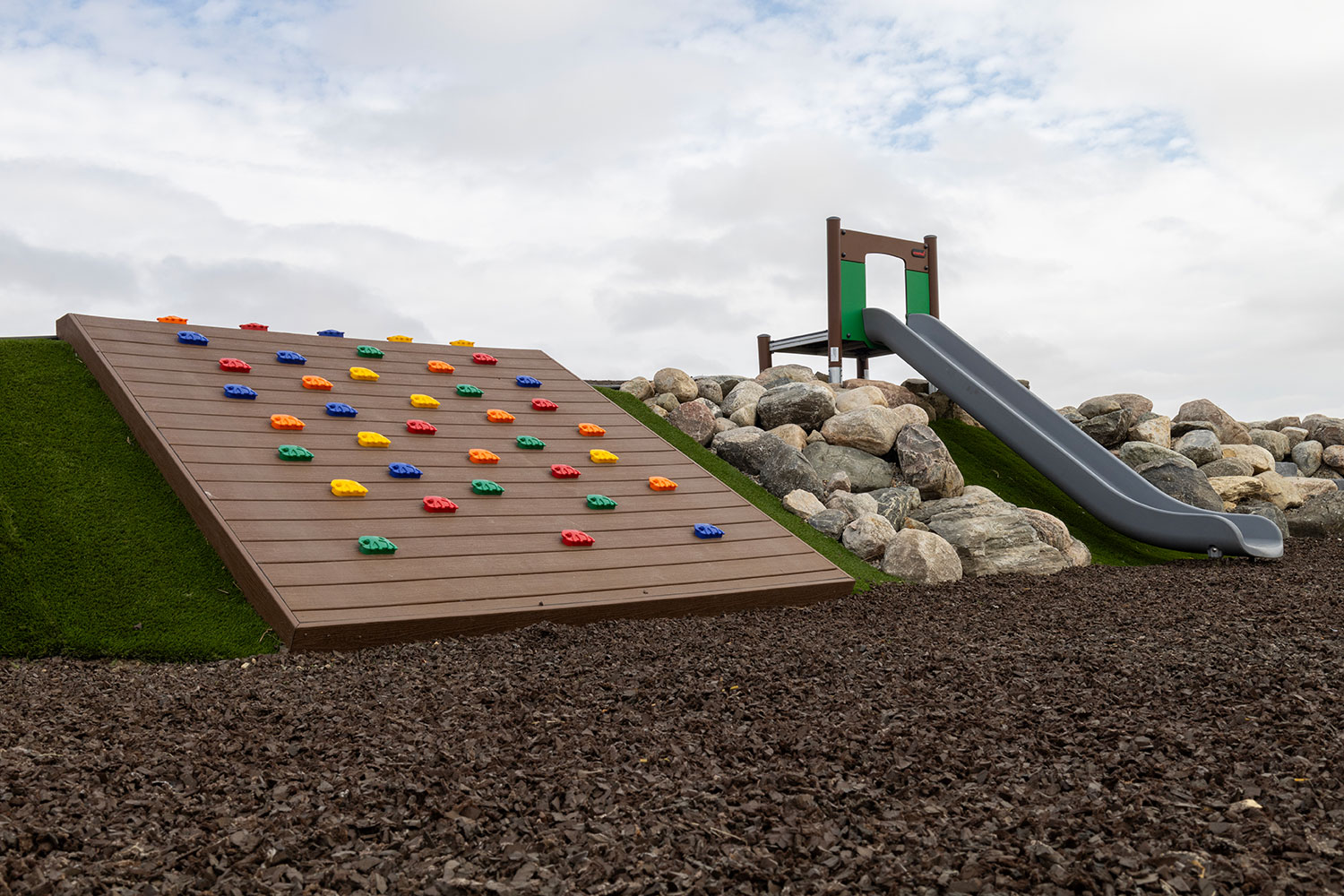 Imagination and play come to life
We understand the significance of creating vibrant and engaging playgrounds and outdoor spaces for children to explore, learn and laugh.
Services
Our talented designers collaborate with you to envision a playground or outdoor learning space that matches your unique vision and space requirements. Whether you're seeking a nature-inspired play area or a modern adventure zone, we transform your ideas into detailed plans.
All our playgrounds use CSA approved equipment and install standards.
Safety First

Safety is paramount. We adhere to rigorous safety standards in every aspect of our playground construction, from equipment selection to layout design. Your peace of mind is our priority.
Premium Materials

We source only the finest materials, ensuring durability, longevity, and minimal maintenance. Our playgrounds and outdoor learning spaces are built to withstand the test of time and the exuberance of countless young adventurers. All play equipment is CSA approved.
Accessible Playgrounds & Outdoor Spaces

Our design approach includes elements that cater to children of all abilities, fostering a sense of community and encouraging interaction among children.
Sustainable Practices

Our commitment to the environment drives us to incorporate sustainable practices whenever possible. From eco-friendly materials to efficient water management solutions, we strive to minimize our ecological footprint.
Custom Play & Learning Experiences

Imagination knows no bounds, and neither do our playgrounds and outdoor learning spaces. Our team can design a custom experience that sparks creativity and exploration.
Professional Installation

Our skilled install team will bring your vision to life with expert precision. We manage the entire installation process, ensuring that your playground or outdoor learning space is constructed efficiently and meets the highest quality standards.
Post-Construction Care

Our relationship doesn't end with installation. We offer post-construction maintenance and inspection services to ensure the continued safety and enjoyment of your playground or outdoor learning space.
Budget-Friendly Options

We understand the importance of budget considerations. Our team works closely with you to design a playground or outdoor learning space that aligns with your financial parameters without compromising on quality or creativity.
Project Management

From conceptualization to completion, our dedicated project managers keep you informed at every step. We value transparency and open communication throughout the project lifecycle.